Part of the text are excerpts from: News Agency America
More than 30 industry experts and elites were invited to this webinar to give speeches for everyone, which took the form of an online forum thru Zoom to facilitate participation under the quarantine. The whole event lasted from 10:00 am to 9:15 pm, and was divided into a science forum in the morning, a career forum in the afternoon, and an annual meeting of the league in the evening. All special guests are as follows:
The CACPAA invited ten experts to give speeches at the Career Forum. From 1:00 pm to 5:00 pm, the topics of the speeches involve taxation, law, financial management, finance, artificial intelligence, fashion, business management, medical treatment, and humanities. These are the topics everyone is concerned about.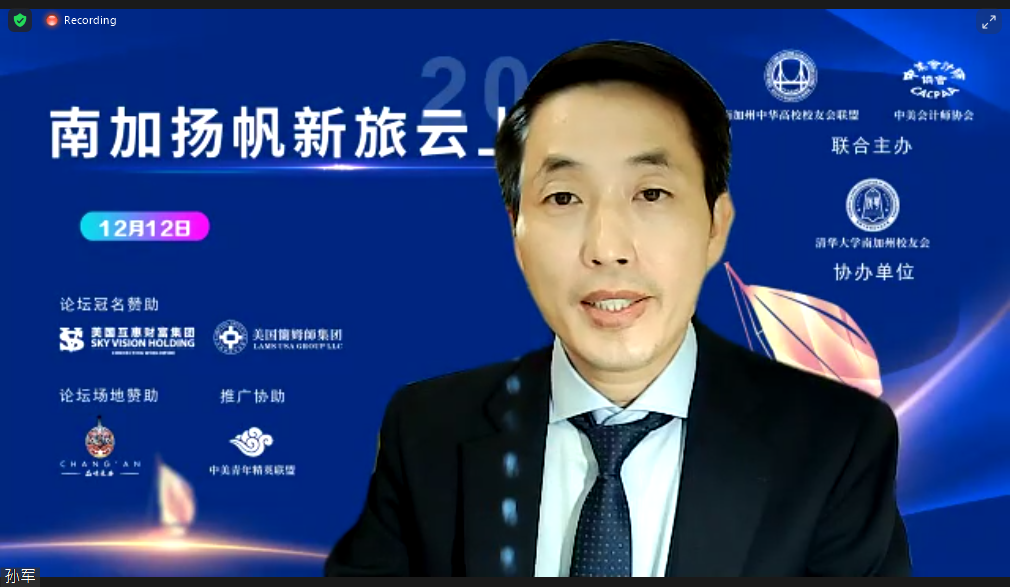 The president of CUAAASC, Jun Sun, said that 2020 is a year of witnessing history. In view of the structural problems of technological and industrial competition between China and the United States, it is very difficult for us as immigrants who had come from China. On top of all these difficulties, we are faced with more complicated problems brought about by the pandemic, and everyone's life is uneasy. In the face of these problems, we not only need to stay positive but also must remain united to help each move forward. By keeping up with the trend, embracing technology and innovation, learning to invest, becoming more competitive, we will be the future followers, innovators, and leaders. There are no other ways.
As we are about to bid farewell to the extraordinary 2020, the CUAAASC, the CACPAA, and the THUAASC joined forces to plan this forum together. In this webinar, a total of 28 guests were invited to share all aspects of the new era of technology, innovation, investment, entrepreneurship, and related tax laws.
We believe that this webinar will spark up ideas and appreciation for the great prospects of science and innovation. We also hope open up dialogues among Chinese friends about innovation and entrepreneurship through such a grand event., and that everyone can be inspired toward entrepreneurial enthusiasm, so as to build a new ecosystem for Chinese entrepreneurs in Southern California and make more contributions to the region.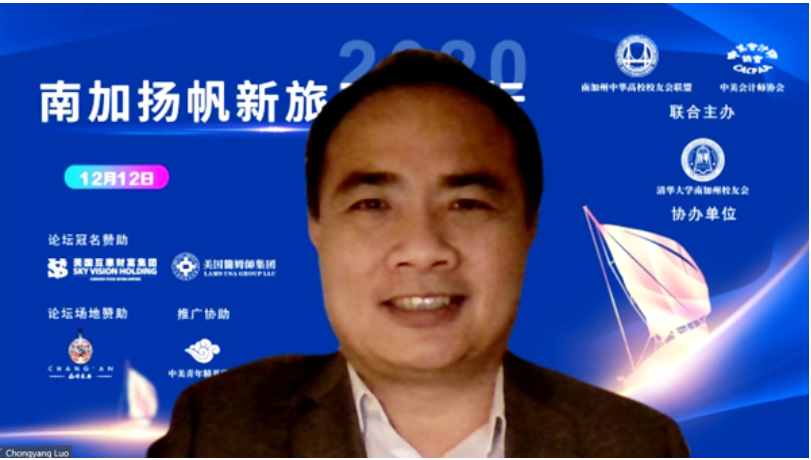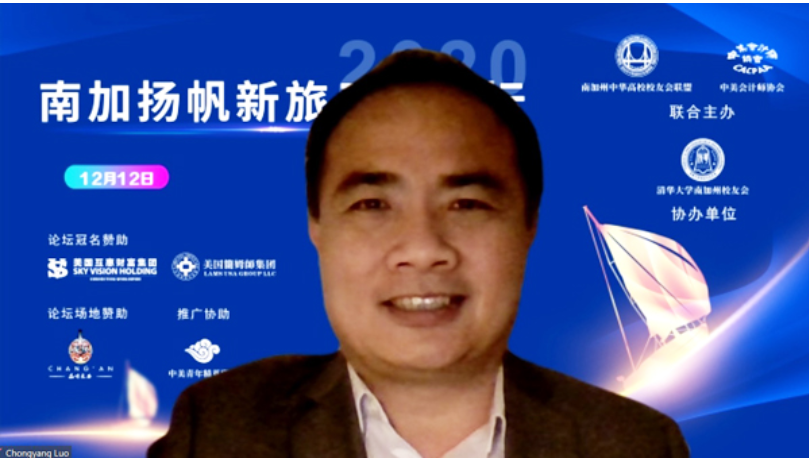 Chongyang Luo, president of the Tsinghua University Alumni Association of Southern California, said that he felt honored to be one of the co-organizers of this forum and wished the event a complete success.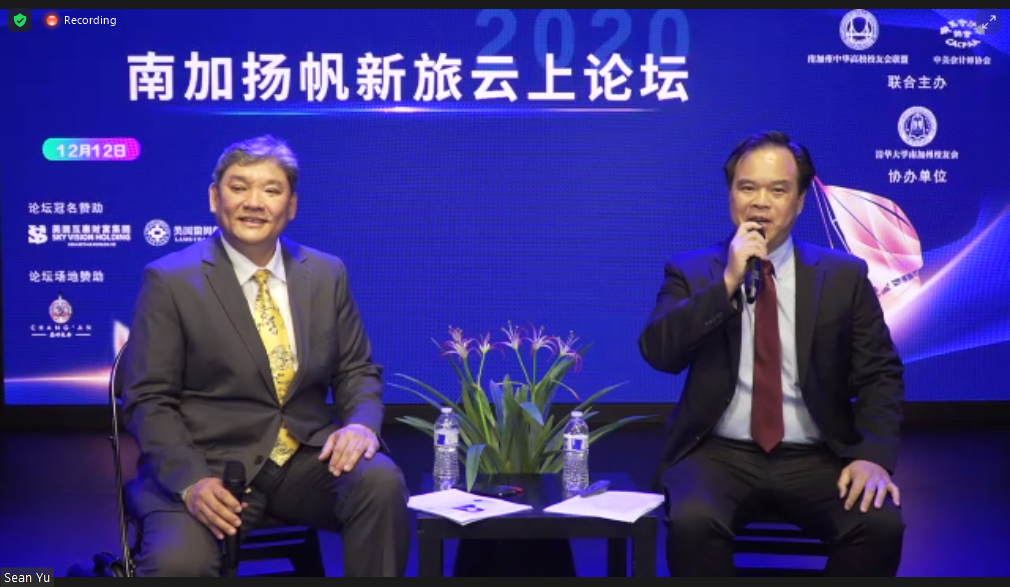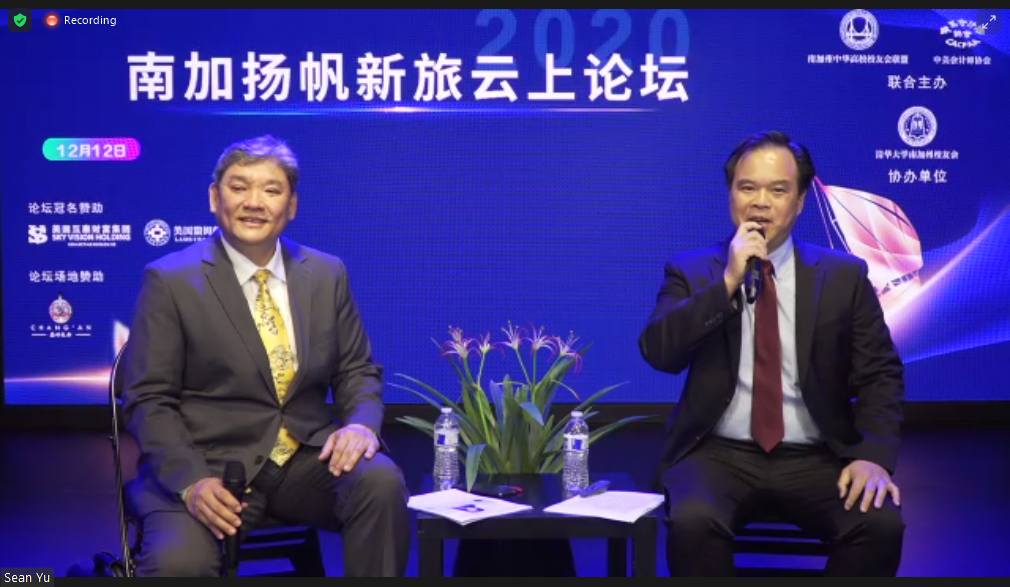 CACPAA President Jeff Huang, CPA (on the right) stated that 2020 is a very special year with the outbreak of Covid-19 and the passing of various tax laws. He believes that since everyone is in need of better, more updated, and professional knowledge, the CACPAA can serve everyone in the community by organizing more free webinars like this one. As the president of a professional association that has gathered together a large crowd of industry elites, Jeff expressed his wish for CACPAA to regularly launch large-scale professional lectures in cooperation with other associations and communities, and he hopes everyone will continue to give interest and participate in them. Any accountants, lawyers, investment and financial professionals, insurance, real estate, education, and other industries elites are also welcome to join the association to develop the Association and community together.
One of the main organizers of this forum, Mary Lin, vice president of the CACPAA, said that she was very happy to be able to organize such a meaningful event with the CUAAASC and THUAASC. With the current epidemic situation continuing, holding such online seminars will make it easier for everyone to participate. Event organizers have invested a lot of manpower and resources to prepare the forum, and strived to satisfy the audience. The topics of the webinar are what everyone is most concerned about. The content is rich and fits the current situation. Chenny Huang, secretary-general of the CACPAA, thanked all parties for their hard work and the devotion of a lot of time and energy to this forum, thanked the sponsors for their strong support, and thanked the planning team and volunteer team for their selfless dedication. With hard work, this event was a complete success.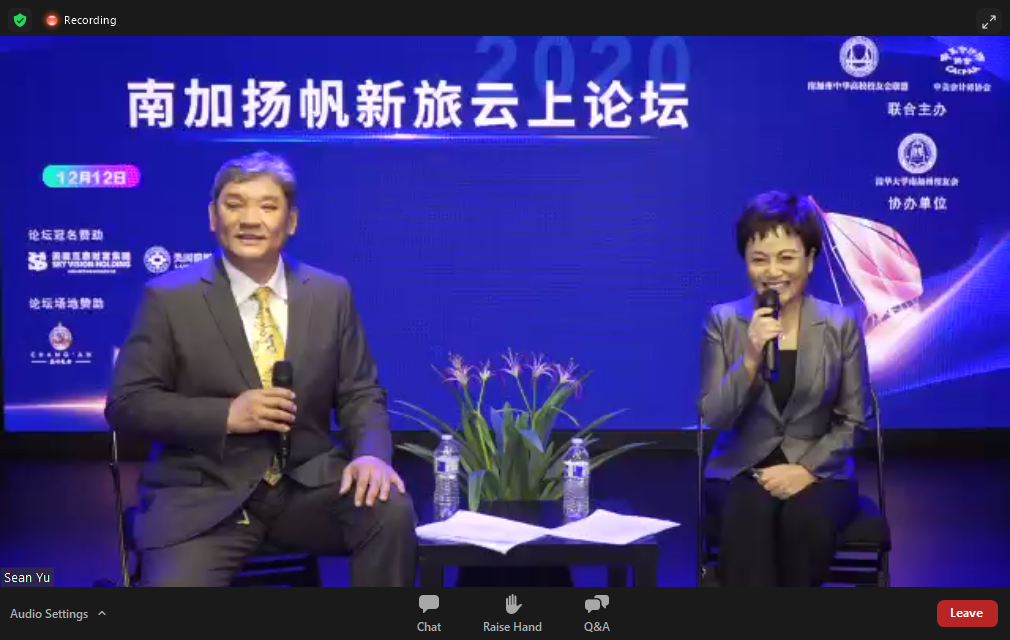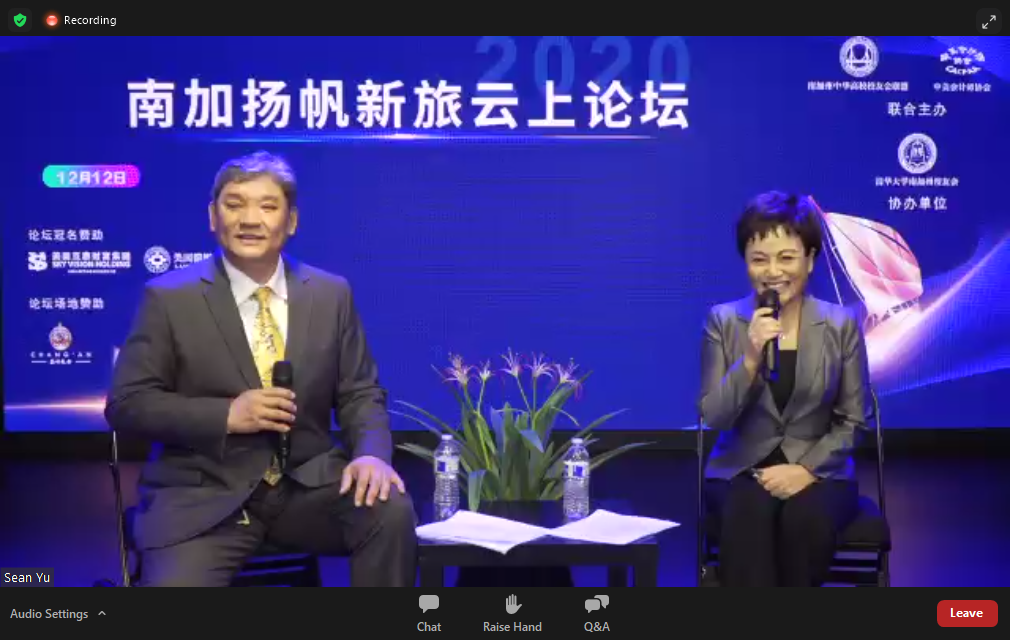 The host Ye Tan and Howard Li thanked all parties for their hard work and dedication for this forum, and especially thanked the famous American entrepreneur and philanthropist Charlie Zhang who provided the venue for this event. At the same time, we also thank the sponsors for their strong support and the planning team and volunteer team for their selfless dedication.
The speakers and topics of this forum are as follows:
Charlie Zhang: Never Give Up on Chasing Your Dreams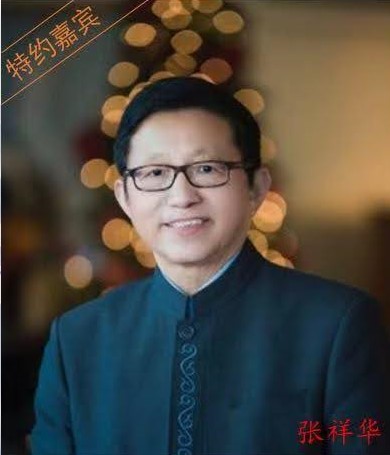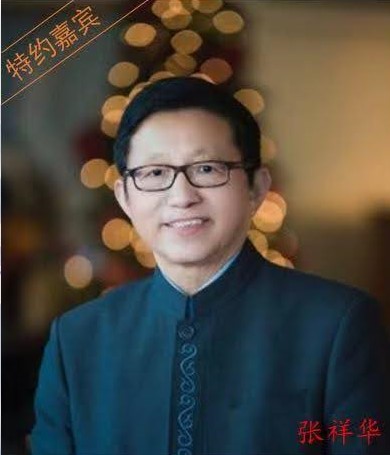 Charles Zhang came to America in 1980 with twenty dollars in his pocket. With hard work, determination and belief in the American dream he transcended many obstacles to achievement in and outside of business.
From dishwasher and gas station attendant to founding the successful Pick Up Stix, the popular take-out chain, Aseptic Solutions USA and Zion Enterprises, a real estate company dedicated to revitalizing communities. He has been named Entrepreneur of the Year by Ernst & Young, he is the Recipient of the prestigious Ellis Island Medal of Honor; in addition, he has been named Distinguish Leader Honoree by Segerstrom Center for the Arts, and OC Arts Award Visionary Arts Patrons. Charlie also participated in a Tedx Talk show.
Outside of his work life, Charles dedicates his full time towards giving back to the community, providing others the opportunity to strive and create new success stories. Charles has been a Concordia University supporter of many local & international communities, such as the Pacific Symphony, Pacific Chorale and multiple Universities.
Charlie's latest community contribution is the OC Music & Dance located in Irvine, CA. This center will provide the community a world-class facility in which people of all ages, experience levels, and cultures can come and participate in dance and music classes.
Charlie aims to help communities gain a better understanding of each hopes to and improve and develop the relationship as our society continuously becomes more and more diverse on a daily basis.
Coral Chen:Build a Modern Luxury Brand During Covid-19 and Achieve Global Growth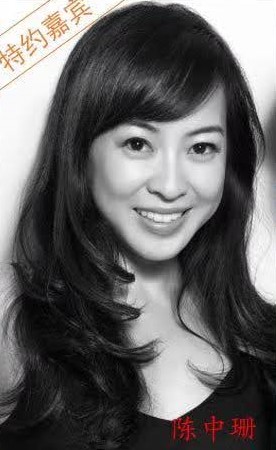 Coral Chen Chung is an entrepreneur, former strategy consultant and tech executive. Coral is currently the Founder and CEO of SENREVE, a next generation luxury brand for the millennial professional woman. SENREVE launched in November 2016 to focus on revolutionizing the luxury industry by marrying tradition and innovation with a direct-to-consumer business model. The company has experienced significant growth globally over the past 3.5 years and has raised over $23M. SENREVE was recently recognized as one of the Lead's Foremost 50 digitally native brands.
Coral has always had a strong passion for luxury retail and consumer brands, which led her to work with the Global COO as well as the CEO of Americas for Prada on marketing, commercialization, distribution related special projects prior to the company's IPO.
Coral started her career at Bain & Company where she advised Fortune 500 companies and global private equity firms on M&A, market entry strategy, and operational improvements. She later developed a focus on consumer brands, retail and technology. Coral also worked in corporate development at Solazyme (dba TerraVia), and was involved in developing its popular Algenist product, a top performing beauty brand currently sold at Sephora and other luxury cosmetics retailers.
Prior to founding SENREVE, Coral was a Principal at Medallia and helped lead the company's retail vertical. Medallia is a big data analytics and customer experience SaaS company that last summer had a successful IPO valued at ~$4.4B. While at Medallia, she worked with leading luxury and global retail brands like Apple, Nike, Sephora, Tory Burch, and Nordstrom.
She is also a supporter of the arts and education including the San Francisco Ballet, San Francisco Opera, the Asian Art Museum and the Metropolitan Museum of Art in NYC. She currently sits on the Harvard Paulson School of Engineering & Applied Sciences Dean's Advisory Board and is a member of the Young Presidents' Organization. Coral has been featured in Forbes, Vogue, InStyle, Entrepreneur, Huffington Post, WWD, South China Morning Post, among other global publications. Coral is also a member of Vogue 100 and has been recognized by Prestige in 2020 for its 40 under 40 list of innovators.
Coral is a Huntsman Scholar graduate of University of Pennsylvania and The Wharton School; BA in International Studies, BS in Economics magna cum laude. Coral received her MBA from Stanford Graduate School of Business where she is a guest lecturer and speaker.
Coral Chen introduced the brand Senrene she founded during the event and shared her successful experience with everyone.
Jingcheng Don: Understanding Covid-19 Through Traditional and Modern Medicine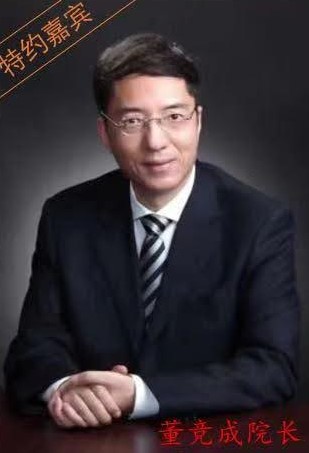 Dean Jingcheng Dong: second-level professor, doctoral supervisor, post-doctoral mobile station director, member of the Shanghai Municipal Committee of the Chinese People's Political Consultative Conference. Fudan University National "Double First Stream" and Shanghai Peak Discipline-Integrated Traditional Chinese and Western Medicine Discipline Leader, Dean of the Institute of Integrated Traditional Chinese and Western Medicine, Fudan University, Director of the Department of Integrated Traditional Chinese and Western Medicine (Clinical, Basic), Huashan Hospital, Huashan Hospital Director of the Combination Section, Director of the World Health Organization Fudan University Traditional Medicine Cooperation Center.
Chief Scientist of National "973" Project, Head of National Key Clinical Specialty Department of Ministry of Health, Deputy Chairman of Teaching Steering Committee of Integrated Traditional Chinese and Western Medicine of Higher Education Ministry of Education, Qi Huang Scholar, Head of Key Subject Construction of State Administration of Traditional Chinese Medicine, World Chinese Physician Council Member of the Association, Vice President and Secretary-General of the World Chinese Association of Chinese Medicine Physicians, Director of the China Association of Integrative Medicine and Chairman of the Respiratory Disease Professional Committee, Vice President of the Chinese Medicine Branch of the China Medical Promotion Association, Editor-in-Chief of the Journal of Traditional and Modern Medicine (English Edition)。
President Dong Jingcheng is mainly engaged in the diagnosis and treatment of lung diseases, tumors, and geriatric diseases with integrated Chinese and Western medicine, and related basic research. He is also engaged in the development of new Chinese medicines, as well as the comparative study of traditional Chinese medicine from multiple ethnic groups and the research on the overall structure of traditional Chinese medicine. He has published more than 260 papers (including more than 100 SCl articles), won 6 provincial and ministerial awards, 6 patents and software copyrights, and edited many monographs.
Paul P. Cheng:2020-2021 Labor Law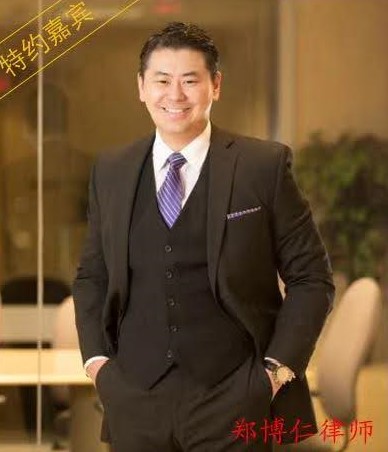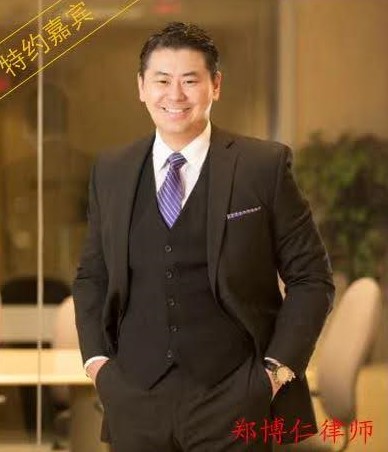 Paul P. Cheng, former prosecutor, current member of Arcadia City, a well-known trial lawyer in Southern California, a trial lawyer of the U.S. Supreme Court, former president of the San Gabriel Valley Chamber of Commerce, member of the National Academy of Best-selling Authors, Senior partner of the firm, and has won many awards including "California Super Lawyer" and "Los Angeles Most Outstanding Lawyer" by mainstream media in the industry for many years.
Paul grew up in the United States and has traveled to Asia many times to give lectures. In China, he was invited to visit Beijing University to give lectures for Staff and students of the School of International Studies.
Nowadays, Paul has to deal with many large-scale commercial litigation cases on weekdays. He hopes that his professionalism can bring more positive impact to the society, especially hope that he can bring considerable help to the Chinese community.
Law Offices of Paul P. Cheng & Associates has a team of professional litigation and defense trial lawyers, and the professional lawyer review ranks 2.5%. It has been listed in Inc 5000 magazine for many years as the fastest-growing private company in the country.
Jeff Huang: A Special 2020-How to Plan Your Taxes Better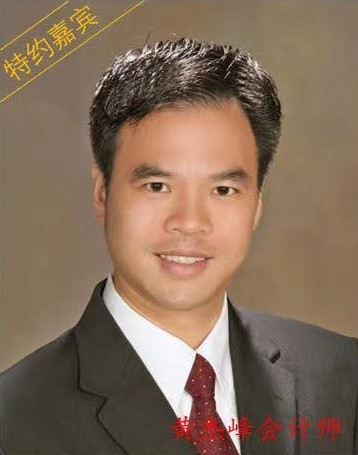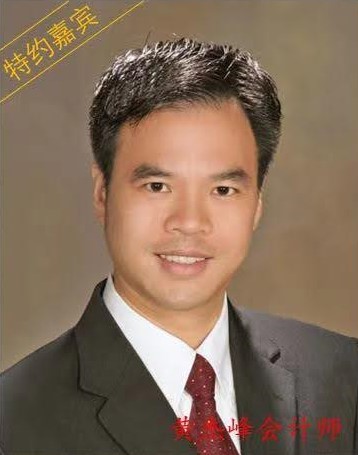 Jeff Huang, CPA holds an MBA from Cal State University. The current president of the CACPAA. Graduated from Sun Yat-Sen University. He had experience working in one of the big four accounting firms in the United States.
He has played an important role in finance and accounting in Merrill Lynch's acquisition of First Franklin with a total value of 1.3 billion US dollars. Jeff hopes to better serve the Chinese community through more than 20 years of experience in the professional field.
---
Jennie Li: Compare the Impact of Biden's Tax Law Proposal and Trump's Tax Law on the Real Estate Industry and Personal Stock Transactions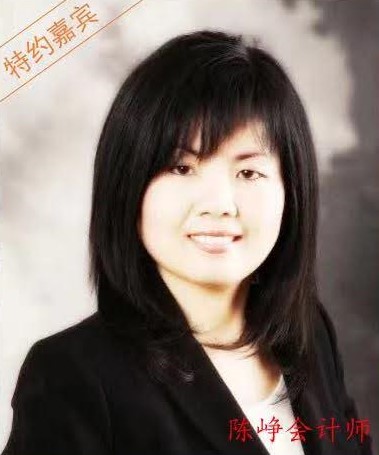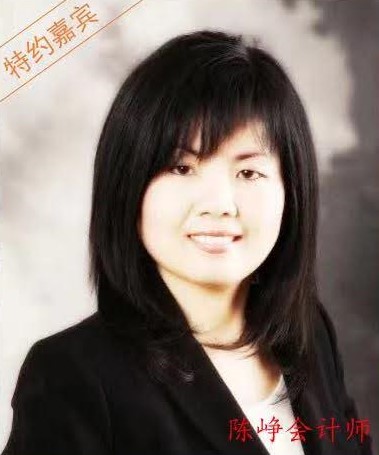 Jennie C Li CPA graduated from the Department of International Economics, Beijing University, China, and holds an MBA from the University of Hawaii. Jennie has 20 years of working experience in the taxation department and more than ten years of rich experience in serving new immigrants and small and medium-sized companies in the Chinese community. Jennie obtained the California CPA certification in 2002. She is a member of the National and California CPA Associations, and serves as the treasurer and a member of the Board of Directors of the CACPAA.
---
Chenny Huang: Comparison of Tax Law between China and the U.S., and Tax Planning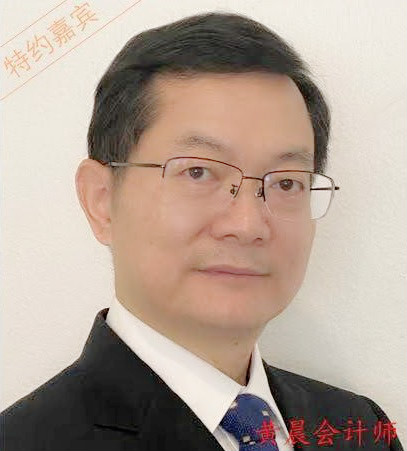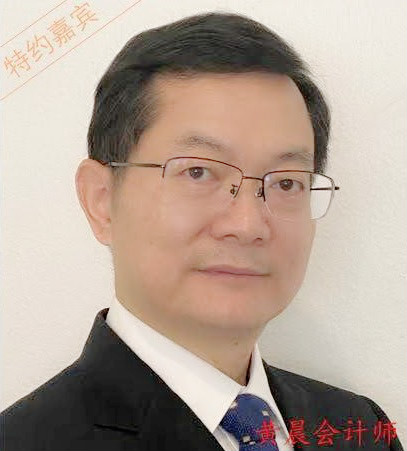 Chenny Huang, Certified Public Accountant in China, Enrolled Agent in the United States, and Secretary general of the CACPAA.
Graduated from Sun Yat-Sen University and Fudan University. He has been engaged in accounting and taxation work for more than 20 years and is familiar with the tax laws in China and in the United States.
Served as a senior executive of a listed fund management company, secretary of the board of directors, and tax planning for a number of listed companies and multinational companies. Areas of expertise: Chinese accounting practice and compliance, financial consulting and tax planning; US tax practice and planning.
---
Diane Chen: As the Winning Group of Life, Are Your Retirement Plans Really Ready?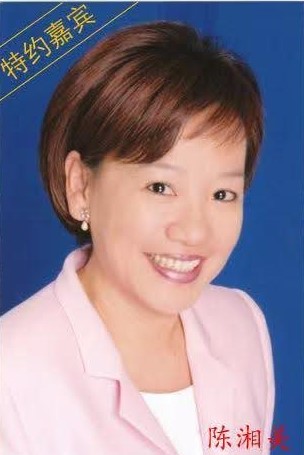 Diane Chen:
Chief Senior Financial Insurance Consultant
The Chief Director of the CACPAA
Life Member of California Asian Insurance & Financial Professional Association (CAIFPA)
With 20 years of experience in financial planning and life insurance services, serving the Mainland, Taiwan and all Chinese Community
Globally certified MDRT top member and lifetime honorary member
Advanced Studies at Beijing University School of International Relations
Areas of Profession: Annuity, Life Insurance, Long-term Care and complete retirement financial planning such as Medicare after age 65。 Set up provincial tax planning for SME owners, 401K, IRA, Pension Plan。
Awarded countless times: Won many awards from major insurance companies, including Allianz Life, AIG, Metropolis and other honorary awards.
Ying Zhan: Platformization of Cross-border Vertical Services for Industrial Products-Toolots Model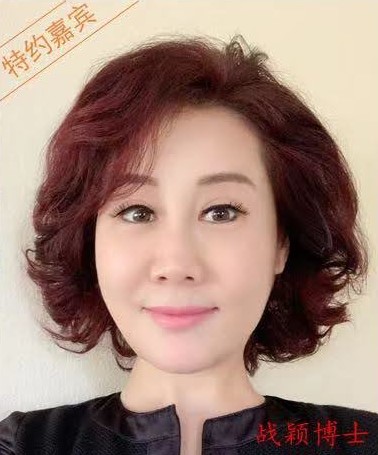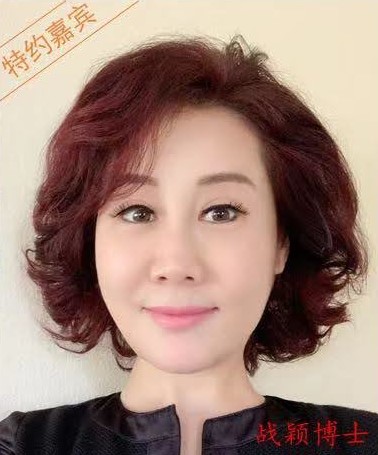 Dr. Zhan Ying has a PhD from Renmin University of China, a postdoctoral fellow at Tsinghua University, a senior registered enterprise risk manager, a senior risk assessor, a member of the Jiu San Society, a member of the Jiu San Central Innovation Promotion Committee, and a member of the Wang Xuan Foundation expert group.
Dr. Zhan Ying has worked in the financial field for nearly 30 years, from the early Tonghua Dongbao and Jilin Forest Industry to the later Fengfan Co., Ltd., Fafa Technology, Haite High-tech, Zhiguang Electric, Derun Electronics, Xiangxue Pharmaceutical, Ketai Power, etc. She has presided over or participated in nearly 150 IPOs, refinancing, mergers and acquisitions and reorganization projects, and has extensive experience in investment banking, investment management, and risk management.
Appointed Ms. Zhan Ying as Secretary of the Board of Directors and Member of the Decision Committee of Toolots Inc. since 2017. She mainly engages in the work of the company's capital operation, including capital acquisition, capital allocation and capital integration.
"關於風險管控,最好的方法是防患於未然。風險無處不在,機遇同時伴存。與企業而言,管理風險不可怕,最致命的風險在於戰略風險,壹個企業的戰略錯了,那絕對是滅頂之災。任何壹個企業,同時也是壹個社會的微縮,要講清其中奧妙,非常之難,我也還在學習中。"

戰 穎
(from Toolots Inc Website, Click Here)
Lingyun Gu: Chinese and American Innovation and Entrepreneurship Environment and the Application of Artificial Intelligence in Finance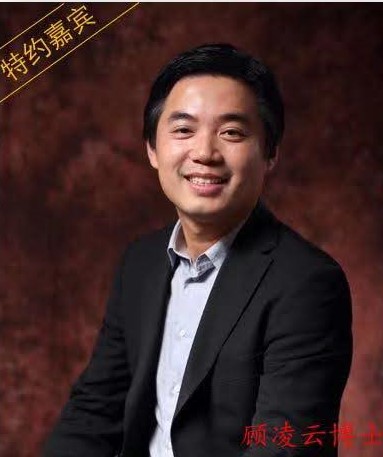 Dr. Lingyun Gu holds a PhD and a master's degree in computer science from Carnegie Mellon University and a bachelor's degree in electronic engineering from the University of Electronic Science and Technology of China. Founded ZestFinance in 2015 and served as chairman and CEO. At the same time, he also served as a director of Beijing Zhongke Jincai Technology Co., Ltd. (002657), an investment partner of Fengrui Capital, a visiting professor at the University of California, Irvine, Southeast University, and University of Electronic Science and Technology, and an entrepreneurial mentor at Nanjing University.
Dr. Gu Lingyun has rich experience in risk assessment of small and micro enterprises and individuals based on artificial intelligence technology. He has served as the founder and head of the ZestFinance model group, IDG Capital's resident entrepreneur and investment consultant, and the chief scientist of Kabbage.
Dr. Gu Lingyun obtained 3 patents in the United States, 14 patents in China, and published dozens of papers; he was awarded the innovation and entrepreneurial talents of the Ministry of Science and Technology of China, and the 30th anniversary of the development and opening up of Shanghai Pudong, a scientific and technological worker with outstanding contributions, a global scientific entrepreneur G200 And many other honors.
Dr. Gu Lingyun has also received interviews and reports from mainstream Chinese and American media such as the Los Angeles Times, New York Times, Forbes, China Central Television, People's Daily, Xinhua.net, Tencent Finance, and Sina Finance, and has participated in the G20 Summit, IJCAI Forum, Money2020, Tsinghua Wudaokou Served as the keynote speaker in many international forums and summits such as the Global Financial Forum.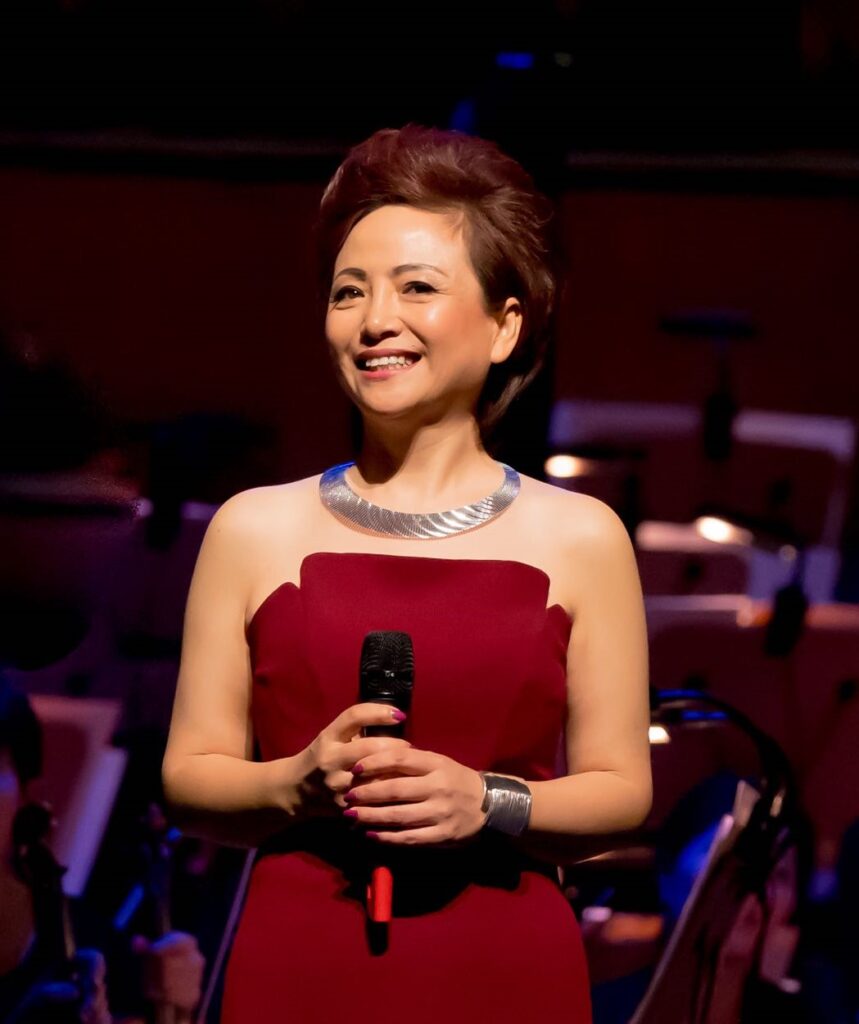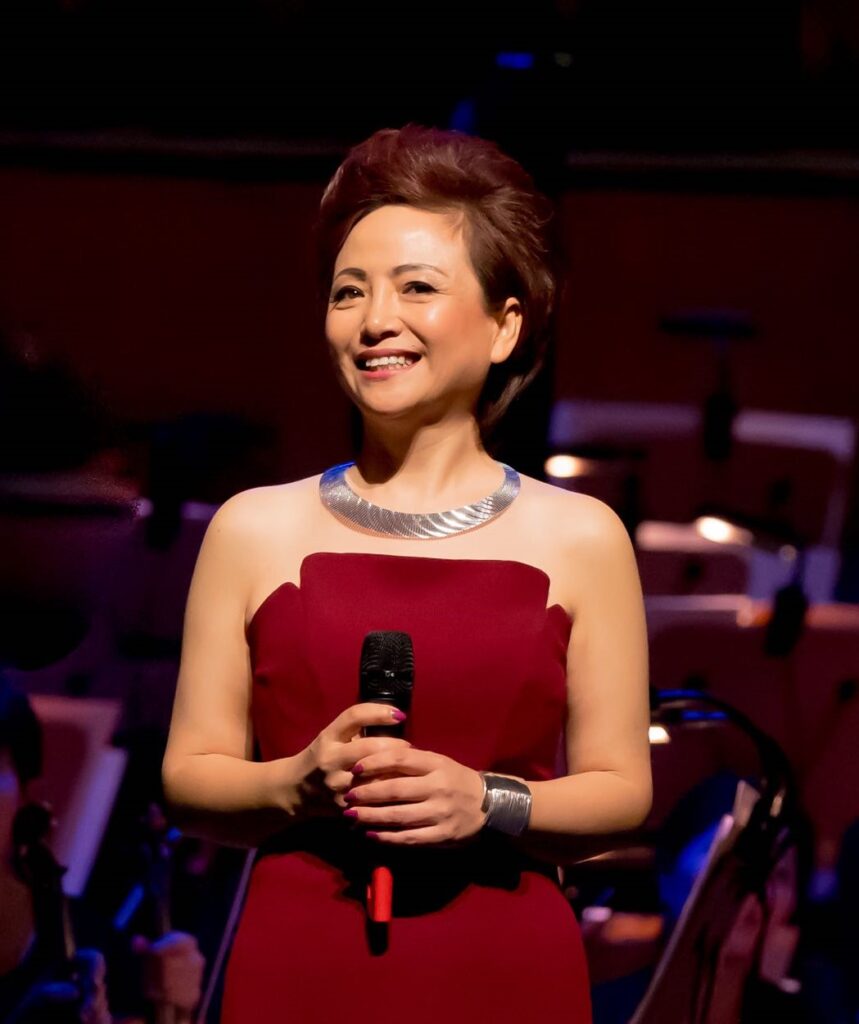 Ms. Ye Tan is a well-known host in Tianjin. She was the host of Tianjin People's Broadcasting Station "Tianjin Morning" from 1989 to 1992 and the host of Tianjin TV International Department "Tianjin, China" from 1992 to 2006. Other famous masterpieces include the first large-scale thriller story program "Truth" program of Tianjin TV Station, "TV Whispers" on the Science and Education Channel, and so on.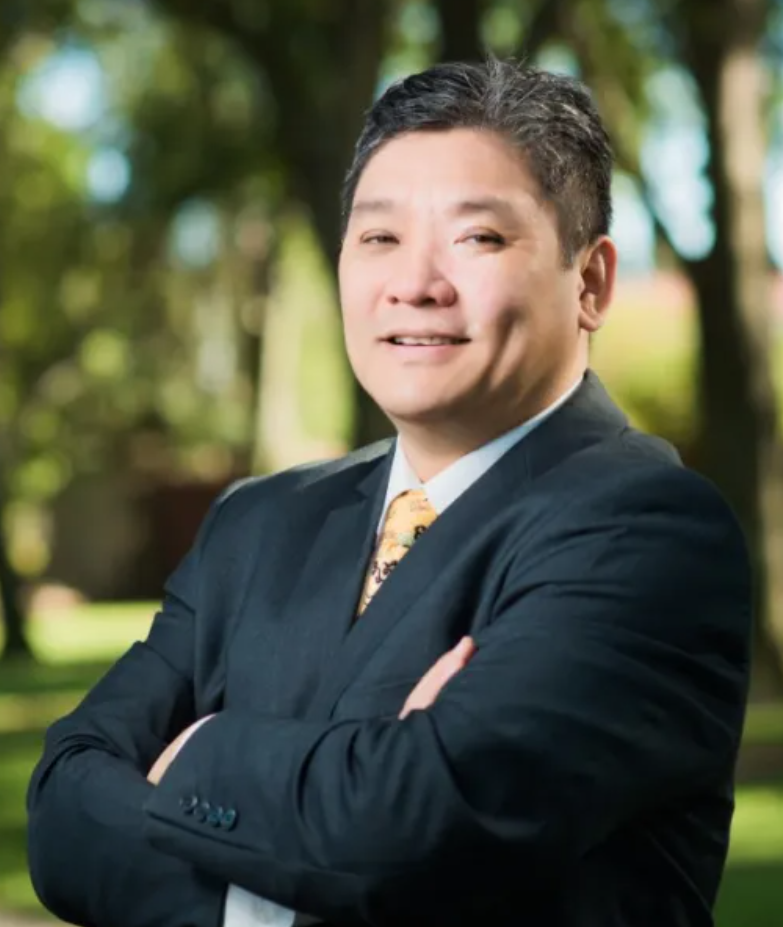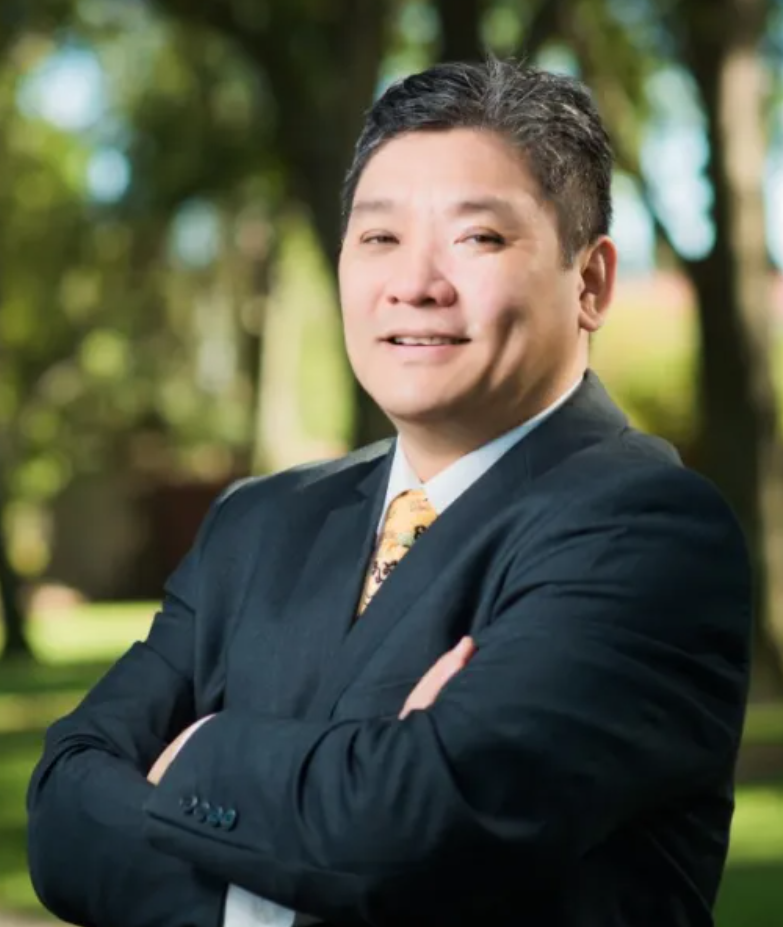 In order to better serve the new immigrants from China, Howard Li, CPA travels to China several times a year in order to learn more about China's tax situation and better prepare Chinese assets and U.S. tax planning for Chinese new immigrants. He led his professional team and provided professional accounting services not only for Chinese in North America for many years, but also helps companies, families, and individuals in China and Taiwan who want to start a new business in the United States to provide excellent international tax law services as with the increase in new immigrants. He also provides professional Chinese assets and US tax planning services for new immigrants and new companies from China. He uses his expertise to tailor a legal tax saving strategy for every new immigrant.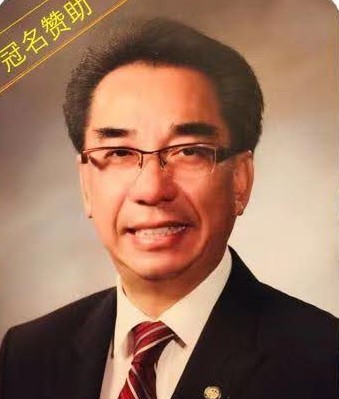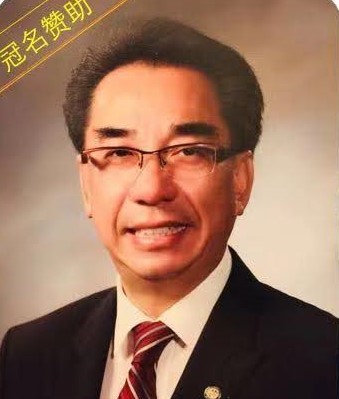 Former Mayor of Monterey Park, California, USA. The most influential city for Chinese in America. The city of Li Wanruo, the first female Chinese mayor in the United States. The city of the nation's first Chinese-American federation congresswoman Zhao Meixin. Stephan Lam was appointed Mayor of Monterey Park in 2018. In the same year, Monterey Park was also selected as the third most livable city in the United States by an authoritative American financial magazine. The most livable city in California. The second most suitable city for families to raise children in the United States.
Mayor Lam was an outstanding financial and legal professional before becoming the elected mayor. A successful business leader. An educator who loves cultural education.
Mayor Lam's contributions to the people of Monterey Park include; fiscal budget, business development, urban planning, urban governance, investment promotion, urban beautification, national harmony, crisis management, increased police force, increased fire protection, improved public security, increased employee salaries, improved education, Etc. He has made a great contribution.
In 2018, he successfully attracted investment from Fortune 500 companies including Costco, Home Depot, In and out burger, Starbucks, Chick-fil-A, etc. to moved into Monterey Park. Mayor Lam successfully attracted three international chain Hotels to settle in Monterey Park. Make the city international!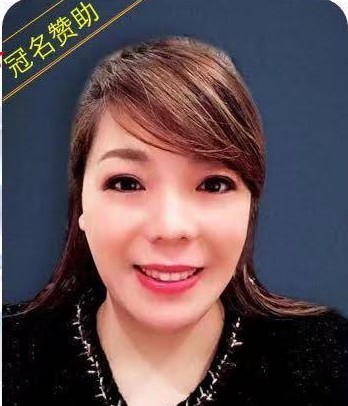 The Sky Vision Holding Group, which is at the helm of Ms. Tiffany Xu, is the other sponsor of this event.
Sky Vision Holding is the pioneer and leader of the new generation of wealth management model in the United States. It is the first large-scale Chinese insurance wealth management institution operated by a group in the United States and the first Chinese brand in the American insurance wealth management industry.
For more than 20 years, Mutual Wealth has witnessed and led the start, development, and growth of the Chinese insurance and wealth management industry in the United States. It has always been the industry leader and has continued to improve management and development models, industry standards, and professional norms, and innovation. It set a benchmark for many practitioners and has become the strongest, largest, and most professional Chinese wealth management group in the United States.
Sky Vision Holding is committed to providing high-quality insurance wealth management services, group operation services, and actuarial services to Chinese merchants. The team has actuaries, accountants, and lawyers who hold professional licenses, as well as more than 3000 independent brokers, which is a huge service network. All professionals work together to deal with various issues at any time. Each department is responsible for the division of labor and cooperates closely to provide customers with the top insurance and wealth management products and the highest-end financial services in the United States!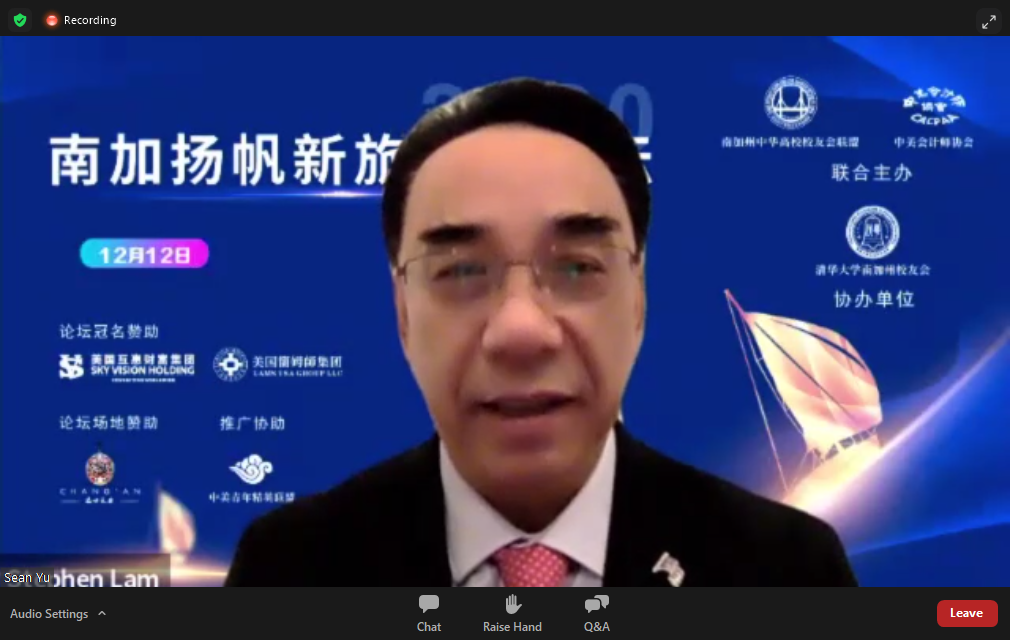 CACPAA Introduction
The members of the association not only possess solid professional knowledge but are also fluent bilinguals in Chinese and English. Many members are also very active celebrities in multiple communities in the Los Angeles region. CACPAA can be described as a diverse professional elite team.
CACPAA has organized several professional lectures and seminars to provide free tax services to the community. The association has also established good relationships with governments, chambers of commerce and accountants associations in other regions, allowing the outside world to learn more about Southern California's professional talents, and also helping members to get in touch with more international projects, opening up another window to the outside world for Southern Californians. With the concerted efforts of professionals in various fields, CACPAA is playing an integral role in the increasingly frequent international trades, and it will surely become an indispensable bridge for communication between people from all around the world and people of the Southern California region of the United States.
Chinese University of Alumni Association Alliance of Southern California Introduction
Founded in 2016, the Chinese University of Alumni Association Alliance of Southern California (CUAAASC) has 64 members of Chinese Universities to date and around 50,000 alumni.  Most of our members are professionals in their perspective fields.  The mission of CUAAASC is to provide a platform for alumni of member universities, to increase benefits for the alumni, to encourage activities in the communities, and to protect basic right for Chinese community.  We also participate in southern California community activities and serve the Chinese-American community and scientific/professional community.  We encourage you to join us to make our course better, and make our community better.  We are together to make our voice stronger.
TsingHua University Alumni Association of Southern California Introduction
TsingHua University Alumni Association of Southern California was founded in 1970 with the purpose to promote the friendship between alumni and support the personal development and mutual exchange of alumni and the growth of Tsinghua University. Our founding president is Mr. Zhu Rujin, the father of Nobel Laureate in Physics, Mr. Zhu Diwen, and an alumnus of Southwest Associated University. Among the founding alumni are Mei Zubin, the eldest daughter of Principal Mei Yiqi, and a group of senior alumni. The Southern California Alumni Association is a rare Tsinghua Alumni Association that maintains a cross-strait relationship, including Beijing Tsinghua University and Hsinchu Tsinghua University. The alumni association has about a thousand registered alumni, and it is one of the most influential alumni associations in Southern California. 50 years of experience has created the growth of the Southern California Tsinghua Alumni Association. Adhering to the school motto of Tsinghua University: the spirit of continuous self-improvement and ethics, and extend the spirit of service of the alumni association to achieve inheritance!
CACPAA Board of Directors
Other Media Reports: