This article is a translated reprint of: Chinese News USA
The Chinese American CPA Association (hereinafter as CACPAA) held a webinar with respected experts from different fields to discuss some the hottest topics under Covid-19 Epidemic on Saturday, July 25, 4:00-6:00 PM, Los Angeles time, that is, Sunday, July 26, 7:00-9:00 AM, China time. Cloud lectures attracted more than 400 listeners to participate online.
Under the circumstances that the current epidemic situation prolongs, CACPAA responded with great flexibility, inviting experts and scholars from various industries to give you rich and wonderful speeches on many topics that everyone cares about: such as how companies can survive the market downturn; How do international students protect themselves in the predicament of the epidemic; how to prevent and treat Covid-19; the problems encountered by companies in applying for PPP loans; Whether the companies are the most affected by the rising tax rate; and tax issues concerning cash gifts for new and old immigrants studying abroad, etc.
Association president Jeff Huang CPA, Vice president Mary Lin, Secretary Chen Huang, welcomed listeners to come with questions, provided live Q&A session, and also gave out cash prizes to several audiences who successfully answer the bonus questions.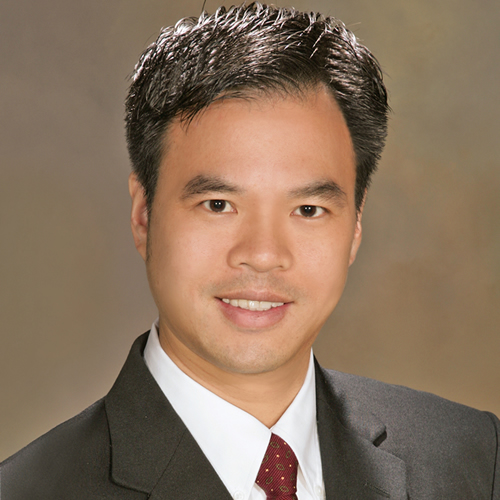 Jeff Huang, the newly-elected president of CACPAA, said that as a professional association that has gathered together a large crowd of industry elites, it hopes to serve the community and benefit the society by holding free lectures like this one.
This lecture took the form of an online video conference to facilitate public participation under the pandenmic. The topics of the lectures are what everyone is most concerned about at this moment, explained by industry experts.
President Jeff Huang also mentioned that the Chinese American CPA Association will regularly launch large-scale professional lectures, and he hopes everyone will continue to give interest and participate in them. Any accountants, lawyers, investment and financial professionals, insurance, real estate, education, and other industries elites are also welcome to join the association to develop the Association and community together.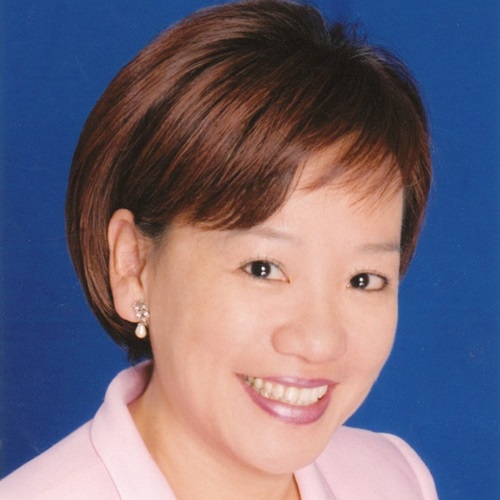 This event was hosted by Ms. Diane Chen, a director of the Chinese American CPA Association and a top member/life member of the Million Dollar Round Table Association (MDRT).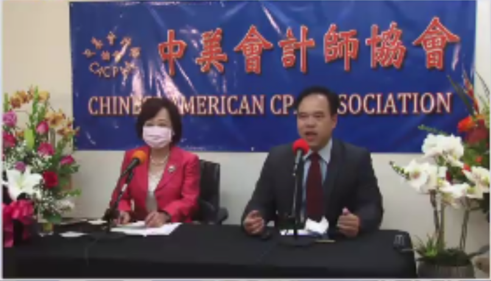 Studying in the U.S., Gift, Cash Tax Issues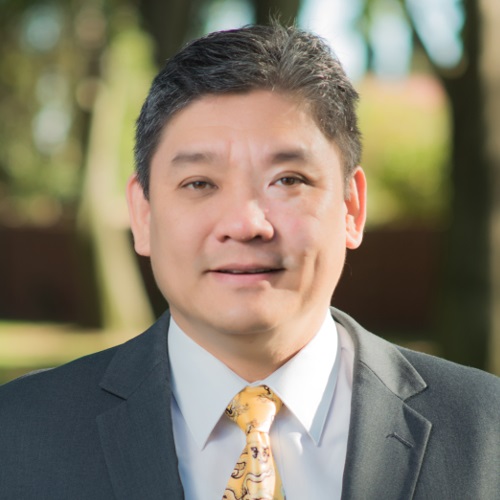 CPA and founding President of the Chinese American CPA Association Howard Li kicked off the event with his lecture: "Studying in the U.S., Gift, Cash Tax Issues"
CPA howard Li started his analysis by looking at the definition of "US tax resident" and detailing the 183 days and 3 years rule. In the case of F-1 VISA student status, and under the premise of conversion, the number of days in the first five calendar years will not be counted, and the number of days in the sixth year will be counted as 183 days.。
He reminded the audience that even international students, who are not "US tax residents", still need to file tax returns on their income in the United States. At the same time, foreigners in the United States can purchase fixed assets in the U.S., but there are many precautions and tax obligations that cannot be ignored.
Pandemic Subsidies, PPP Use, and Application for Exemption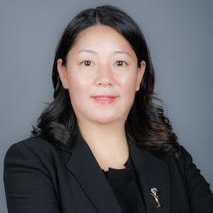 Vice-president of CACPAA Melody Shi gave a lecture on the topic of "Pandemic Subsidies, PPP Use, and Application for Exemption"
CPA Melody Shi clearly explained the basic situation of the compensation plan (PPP), and focused on the analysis of the time exemption clause and the exemption clause of the employment clause.
She also explained the details of the exemption application in a simple but profound way, from the classification of the application form to the matters needing attention in the form; and from the verification of loan terms by the borrower to filling out employee worksheet, and so on.
Rising Tax Rate and Considerations for Sales Tax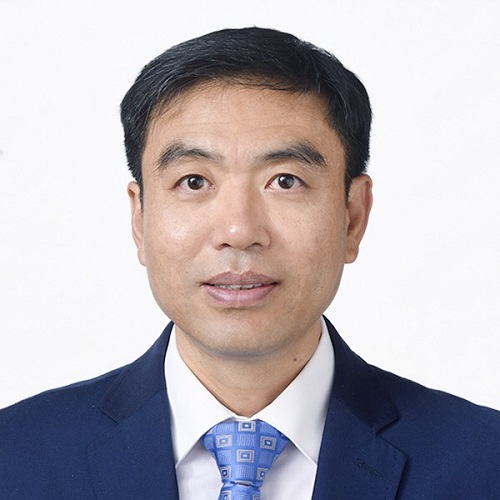 The lecture topic of CACPAA Vice-President Paul Niu was "Rising Tax Rate and Considerations for Sales Tax"
CPA Paul Niu pointed out that restaurants are struggling to operate under the epidemic, and some retailers and individuals have also added take-out services. Whether restaurants should colect sales tax on take-out orders depends first on whether the transaction meets the two 80% principles.
At the same time, even under the two 80% principles, there are still some situations where sales tax may not be collected.
How Do Business Owners Adapt to the Covid-19 Pandemic
Founder and Managing Partner of 1955 Capital Andrew Chung gave an English lecture on the topic of "How Do Business Owners Adapt to the Covid-19 Pandemic"
Andrew Chung pointed out that as the epidemic continues to spread and when businesses can re-open remains unclear, companies need to first consider theri survival, and then development.
Therefore, in order to survive, it is inevitable to increase revenue and reduce expenditure. On one hand, it is necessary to reduce expenditures and postpone any original exoansion plan. On the other hand, it is also necessary to develop business as much as possible by increasing income, and strive to obtain government subsidies, loans, or new investments. Of course, you also need to prepare the necessary backup exit plans.
How Do International Students Seek Medical Treatment and Maintain Legal Status Under the Epidemic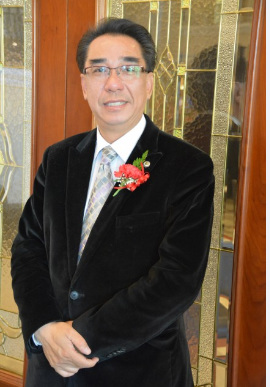 Former Monterey Park Mayor and City Councilman Stephan Lam, who is also the chairman of Lambs Education, has many years of experience in the education industry. His lecture topic is "How Do International Students Seek Medical Treatment and Maintain Legal Status Under the Epidemic".
Counsilman Stephan Lam identified that guardians of underage international students are even more important duiring the epidemic. Underage international students' medical treatment, isolation or hospitalization after infection, etc., must be accompanied and held responsible by their guardians. To avoid deportation, underage international students must also stay away from illegal behaviors such as smoking and drinking.
As the decision to re-open campuses is pending. International students may not be able to register for "online classes" to maintain their identity. International students need to maintain full-time student status and good grades, and may need to transfer to maintain their status。
Prevention Measures and Treatment of Covid-19
Dr. Xiuyi Zhi, chairman of the Chinese Thoracic Surgery Lung Cancer Alliance and director of the Lung Cancer Diagnosis and Treatment Center of Capital Medical University, connected with the audience acrossed the ocean. The topic of his speech was "Prevention Measures and Treatment of Covid-19"
Dr. Zhi Xiuyi shared effective preventive measures against Covid-19: the focus is on isolation through reducing contact with others; wearing masks; washing hands, ventilation, disinfection, etc. He also shared the basis and key points of early diagnosis, as well as the experience of treatment methods.
He also emphasized that there may be many small lung nodules in the chest CT examination, but don't panic, because most of them are benign. However, you need to pay attention to the possibility of pathological changes. Regular review is needed as precautions against lung cancer and other diseases.
CACPAA Introduction
The members of the association not only possess solid professional knowledge but are also fluent bilinguals in Chinese and English. Many members are also very active celebrities in multiple communities in the Los Angeles region. CACPAA can be described as a diverse professional elite team.
CACPAA has organized several professional lectures and seminars to provide free tax services to the community. The association has also established good relationships with governments, chambers of commerce and accountants associations in other regions, allowing the outside world to learn more about Southern California's professional talents, and also helping members to get in touch with more international projects, opening up another window to the outside world for Southern Californians. With the concerted efforts of professionals in various fields, CACPAA is playing an integral role in the increasingly frequent international trades, and it will surely become an indispensable bridge for communication between people from all around the world and people of the Southern California region of the United States.
Related Media Reports:
美国华侨教授专家网:中美会计师协会云讲座:疫情专题(7月25日)